Auto FE Updater
Update Configuration File - Email Alerts

To use the Email Alert option in the configuration file requires the Enterprise Edition Email Alerts options to be configured.

Multiple email addresses can be entered with a comma as a separator.

If you do not have an Enterprise Edition license Email Alerts will only work for the developers userid and workstation as defined in the Master Auto FE Updater Settings screen.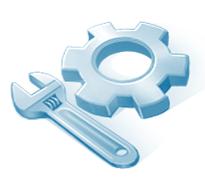 Granite Fleet Manager - the best designed fleet maintenance tracking and management system available