Update Configuration File - Access 2003 Security Level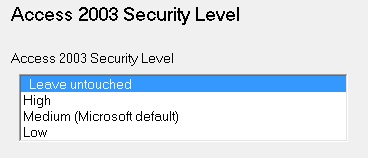 Low is the security setting prior to Access 2003 and thus likely is the setting you want to use. This is not recommended by Microsoft. But, unless you have a digital signature, your users will be getting the following messages.
"Security Warning: Unsafe expressions are not blocked."
"This file may not be safe if it contains code that was intended to harm your computer. Do you want to open this file or cancel the operation?"
Note: This setting affects all Access 2003 database files on your system.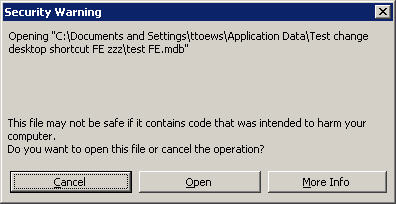 Links