Auto FE Updater
Wizard - Configuration file name

Enter a configuration file name. Typically this would be the same as your application name, for example Tracking System or Granite Fleet Manager.

Note that if you are in a mixed environment of local workstations and Terminal Server/Citrix applications you will require two configuration files.

You can use the Online help link to view these help pages you are currently viewing.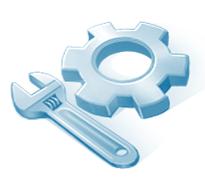 Granite Fleet Manager - the best designed fleet maintenance tracking and management system available