Form - Email to All Active Users
This form allows you to enter a number of emails which can be sent to all active users who have ever used this configuration file. Users flagged as inactive will not be sent the email. These emails will be created in your default email client. You can then make any necessary changes and send the emails yourself. This form is available only in the Enterprise Edition.
New emails will be created with the previous subject and body left in place as I support recycling electrons and pixels.
Email addresses are created from a combination of the network userid and the corporate email domain as found on the Master form. If you need to override the email address, such as with individuals who are not employees of your organization, you can enter those in the View Log program and the User tab. (A future version of the Auto FE Updater utility will allow you to update this information within this utility.)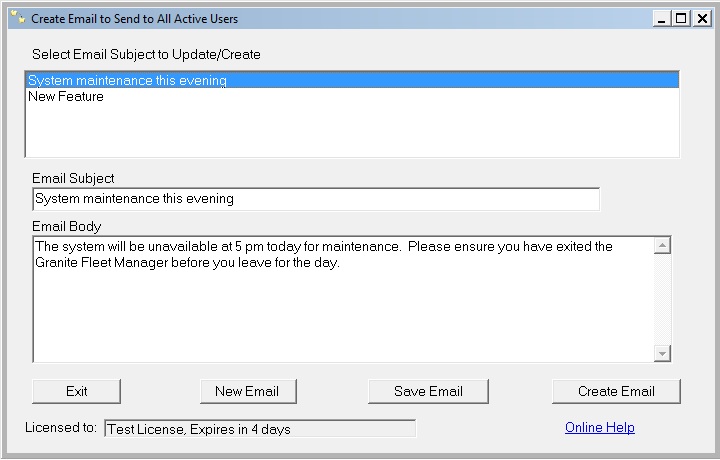 Note this screen has been shortened to take up less room on this web page. You can enter up to 20 standard emails. Once they've been created in your email program you can customize them further.