Auto FE Updater
Wizard - Target Folder

Target Folder

%APPDATA%\Tracking System\ (or similar) is the preferred location as the Application Data folder is updatable by the user, is unique to the user on the computer and is usually hidden to the user from within Windows Explorer. For example on my system APPDATA=C:\Documents and Settings\ttoews\Application Data. You can view the folder that will be created on your system by clicking on the Save and Validate File command button.

You can also use environment variables in the Target Folder. These must have %s around them. These are the same variables you can see when you run the SET command in the command prompt window. Examples would be %APPDATA%, %USERPROFILE%, %HOMEDRIVE% or %HOMEPATH%

There are many more options available here which are explain on the Settings page dealing with this topic.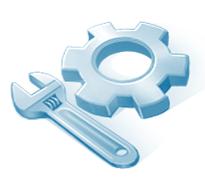 Granite Fleet Manager - the best designed fleet maintenance tracking and management system available