Auto FE Updater
Want an easy way to distribute updates to the users of your Microsoft® Access® front end? Tired of visiting each users PC to roll out a new version of an Access front end? Weary of explaining to each of the users how to use Windows Explorer to copy the new FE from the server to their PC? And then fixing up the mistakes they inevitably make. And how to get the FE to a new user?

This process is exactly what the Auto FE Updater is designed to do. Whenever you need to roll out updates of your Microsoft® Access® front end (FE) database file and associated files the Auto FE Updater utility will automatically copy the files from a server to a folder on each users PC. When a new user needs to use the application you can email them a link or navigate them to a network share. It's easy!

The Auto FE Updater is a drag and drop deployment on the server. No installation required. Just download, unzip the files and place on the server. The utility does not require any extra admin privileges to test or for the users to run the utility. The IT folks in your organization do not need to be involved in your decision to use the Auto FE Updater.

The Auto FE updater has been recommended by Microsoft - Automated front-end management and publishing and by many of my fellow Access MVPs, many newsgroup and forum posters, various websites and Access books including Fixing Access Annoyances by Phil Mitchell and Evan Callahan

Contact

Granite Consulting
401 11215 Jasper Ave
Edmonton, Alberta, Canada
T5K 0L5

Phone 206 792 9794

Email: tony at autofeupdater.com

Microsoft and the Office logo are trademarks or registered trademarks of Microsoft Corporation in the United States and/or other countries.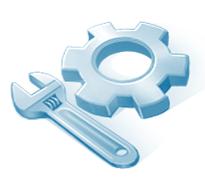 Granite Fleet Manager - the best designed fleet maintenance tracking and management system available