Auto FE Updater
Low Macro Security and the Auto FE Updater
There are a number of problems with using the Low Macro Security option which are out of my control in addition to bypassing the security prompt.
Note that if you do want to open a password protected database I might be able to get this working. Email me and I'll see what I can do.
Limitations
This method has three limitations which affect the Auto FE Updater.
You can't pass a command line argument such as /runtime. And you can't specify the Shell line to open a specific version of Access, assuming multiple versions of Access are installed on the system
If there are multiple Access versions installed on the client system then it's anyone's guess as to which one will open. Quite likely the last version of Access which was executed but no guarantees.
I've set up the Auto FE Updater so Access starts up in Maximized mode. If you would prefer regular mode let me know.
Security
Microsoft does not recommend using the Low Macro Security option. Let us be blunt. This is a Cover Your *ss section. That said most Access developers and small IT shops have set the Access Macro security setting to low. This is also how Access security was configured in Access 2002 and earlier.
Some official Microsoft pages are:
Understanding Macro Security Levels in Office
How to implement the Application.AutomationSecurity property in Office XP
The AutomationSecurity property behavior has changed in Office 2003
Microsoft Access Object Model [Access 2003 VBA Language Reference]
OpenCurrentDatabase Method [Access 2003 VBA Language Reference]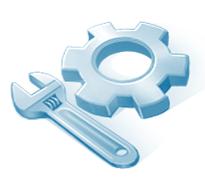 Granite Fleet Manager - the best designed fleet maintenance tracking and management system available